Sòl de Riu Beach
---
---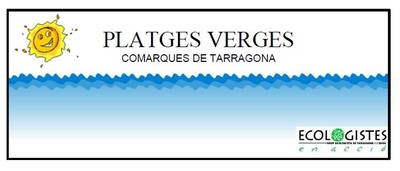 The Sòl de Riu Beach has the pristine beach label. The objective of this award is to highlight the natural and unaltered values that some of our beaches still keep up, and it is promoted by Ecologistes en Acció de Catalunya.
The beach, located on the administrative border between Catalonia and Valencia, is the place where the Sénia River joins the sea and, in this way, the green tone of the canes that cover the fresh waters alternates with the white of the pebbles and the Mediterranean's turquoise blue. The beach is made of large pebbles; that's why it is called Riu Sòl, referring to rocky and humid soils formed by the mouths of rivers and ravines.
The Sénia River forms a large, extended lagoon bordered by some lush vegetation typical of wet areas. Plus, the lagoon houses permanent birds and those who stop on their migratory routes, being easy to observe throughout the year.
All in all, this Alcanar's beach is the one with most natural and scenic wealth, which is why it has the pristine beach label. If you choose this beach, please respect the environment, as well as the natural vegetation.