---
Les Cases d'Alcanar, known as "Les Cases" is located on the Ebro coast, 4 km from Alcanar.
Les Cases d'Alcanar is one of the most charming seaside towns on the Ebro coast, its appearance as an authentic seaside town is marked by a sea promenade that still preserves the old fishing houses, along with its sports and fishing port, they give it a unique special charm in Terres de l'Ebre.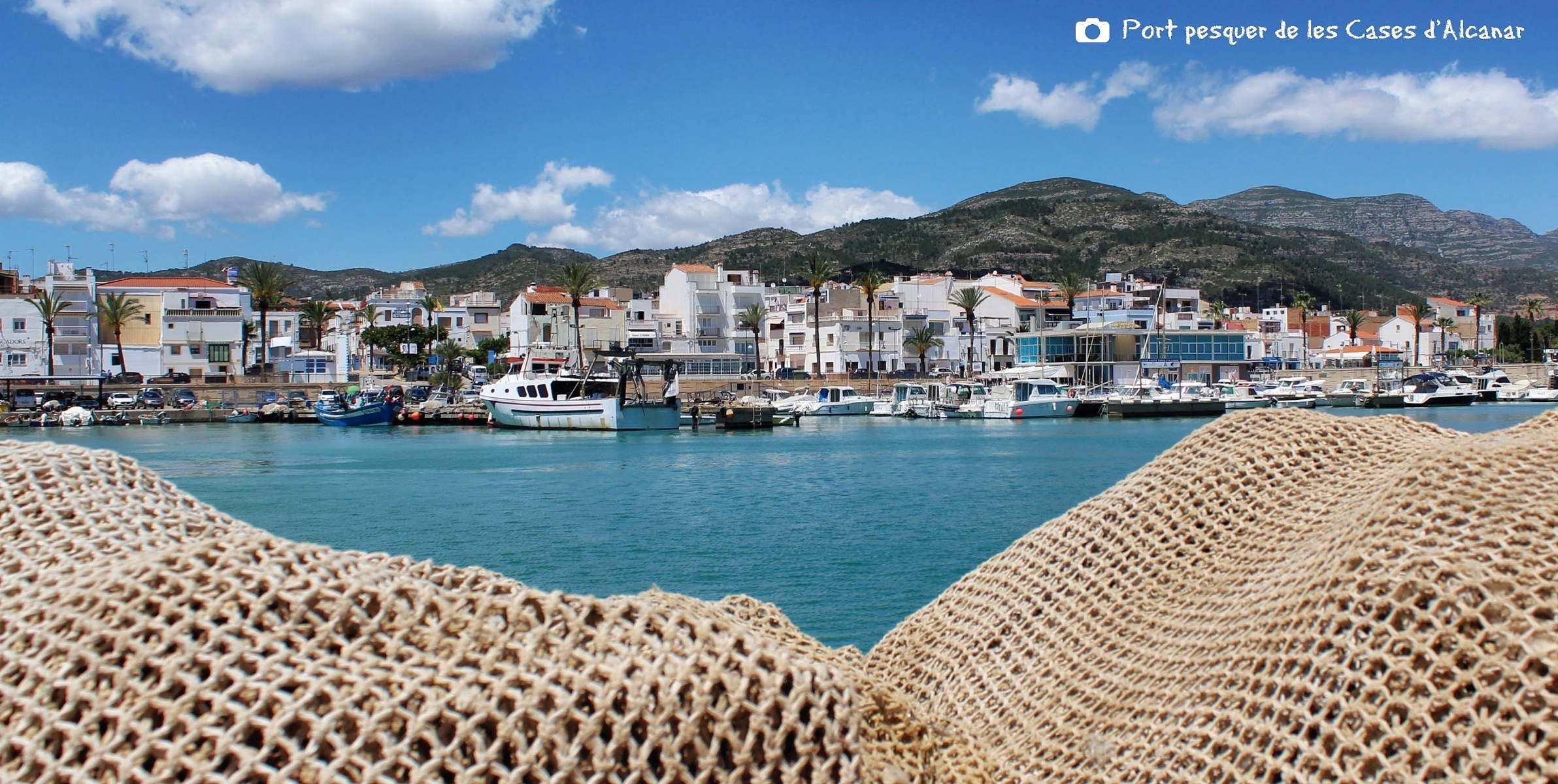 Formerly, the nucleus pivoted around an old defence tower that controlled the coast, with its three guns. This building was destroyed during the war against Napoleon. Little by little, a small seaside village grew and, while docking the boats on the pebbly beaches, it built its church, dedicated to Sant Pere.
Unlike the rest of the Catalan fishing ports, that of Les Cases d'Alcanar was constructed with sailors' effort. They had to face the construction expenses, since the construction of was not authorised, given the proximity of other important fishing ports.
Les Cases d'Alcanar's fishermen have developped three types of fishing: "arrossegament", " cadup" and "tresmall".
The "cadup" is an artisan trap art that consists in setting up some kind of noria to lure in an octopus who's seeking shelter and doesn't realise it's trapped.
The "arrossegament" method involves dragging a large sack on the sea botton, accumulating fish and crustaceans up to 900 meters deep. Fishermen leave at 6 am and return in the afternoon to sell the fish in the fish market.
Finally, "tresmall" is an artisan fishing art based on three different mesh networks where the fish are trapped. Fishermen take the utensil to the bottom of the sea in the afternoon and collect the fish by night before the sun rises. It's between May and June when the fishing is more abundant.
Les Cases d'Alcanar's fish and seafood reaches the restaurant tables in the form of seafood gastronomy inherited from generation to generation. Les Cases d'Alcanar forms a small gastronomic capital on the Ebro coast with an abundance of restaurants, characterized by quality fish and seafood that professional chefs strive to use in their best recipes.